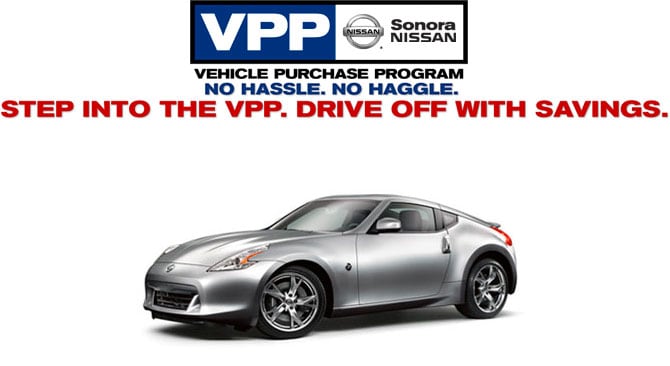 At Sonora Nissan, Active Duty and Reserve Military are now eligible for VPP savings*
WHAT IS VPP?
The Nissan Vehicle Purchase Program gives Nissan employees and their family, friends and participating business partners the opportunity to buy new Nissan or vehicles at pre-negotiated pricing on most new models.
Contact us for more information and to apply.
877-737-5156
*Additional Terms and conditions may apply. Applies only to select Nissan vehicles.